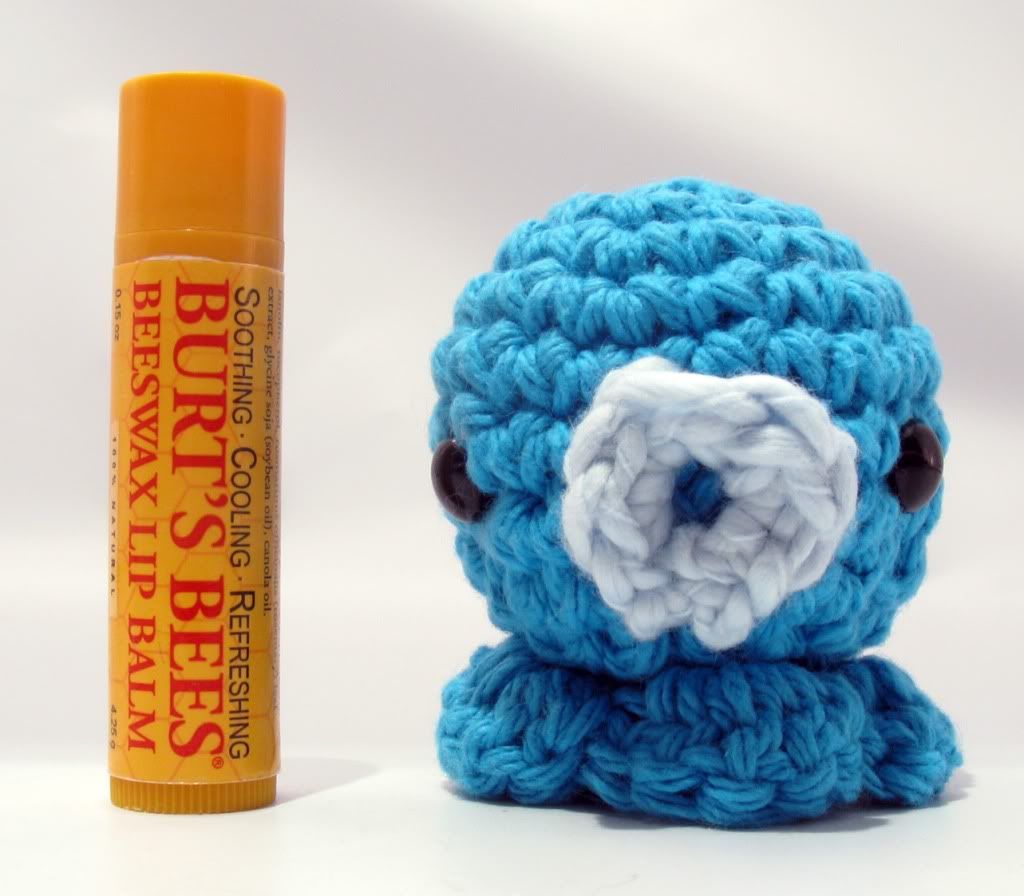 I haven't crocheted any amigurumi for long times, coz I hate assembly the parts. It took too long. But when I saw this mini octopus, it doesn't have too many parts to assembly. And it is super cute, I can't help to make it immediately. The pattern is very easy, there was a few errors, I contacted to the designer, and she fixed it.
I used Sugar N Cream for the body, and Bernat Cottontots for the lips. Great about this project, coz it is so tiny, I can just use the yarn stash I have, I have so many half or quarter skein of yarns that I have no idea what to make.
I name my Octopus "Mr. Juicy Lips". He is very tiny as you can see that he is shorter than my lip balm. I am in the process of making his girlfriend "Miss Sugar Lips". I almost finish, just need to stop by AC Moore today to get some animal eyes.
Here is the pattern:
Amigurumi Octopus Takochu