Front
Back (Lukie tried to grap the jumper when I was taking pics)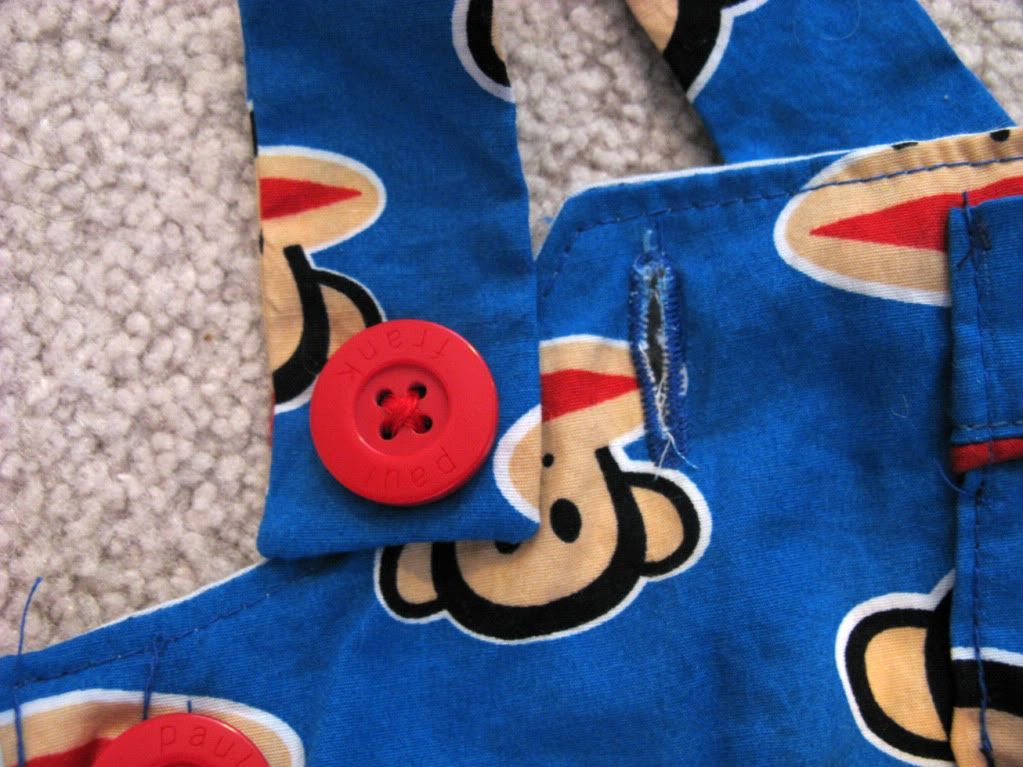 Close up the button and buttonhole, I even upcycled the buttons from the PJ.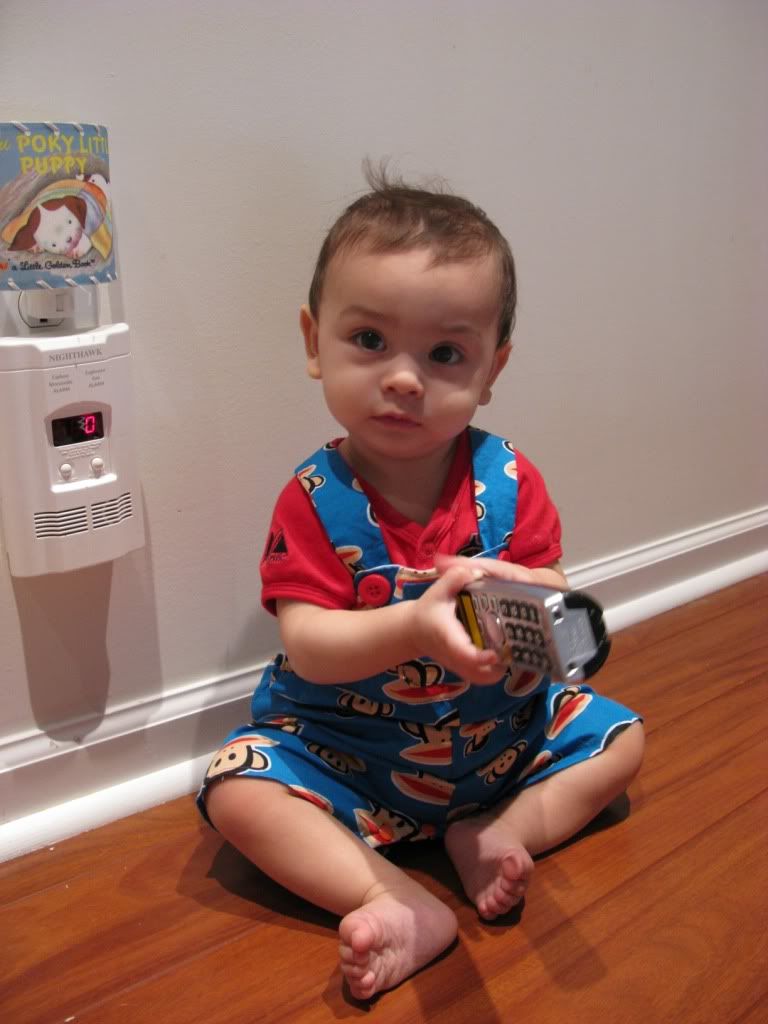 Lukie in the jumper
I love Paul Frank, when we shopped at Marshall's few weeks ago, my hubby saw this Paul Frank PJ (just the top), he suggested me to use it to make something for Lukie. I think that is a great idea. So we bought the top for $5.99. And when we got home, I looked through all the patterns I bought, I love to buy patterns, but most the time, they just sit in my sewing table drawers, I never really sew. Anyway, I found the Simplicity 2459 pattern, I think Paul Frank jumper would be cute. I made Size Small, it fits really well, but I did the seam allowance 3/8" instead of 5/8", coz I thought 3/8" is standard. So if I used 5/8", I may need to go up one size.
And this is the first time I used the vintage buttonhole attachment, I was always afraid to use it. But end up, it is really easy to use and it looks great. I don't know why I waited so long.
In general, I am happy with the result. I think it is pretty good for the a beginner, I only sew diapers and purses before.