See what I found in my closet??? Open Crotch Pants!!!
I am not sure that is front or back.




But I did get pee all over me few times when he was on my lap, he didn't cue me for pees. For prevent myself get wet, I found a solution. I put PF on the top and tuck under the elastic. It is still very easy to take off the PF when he needs to go.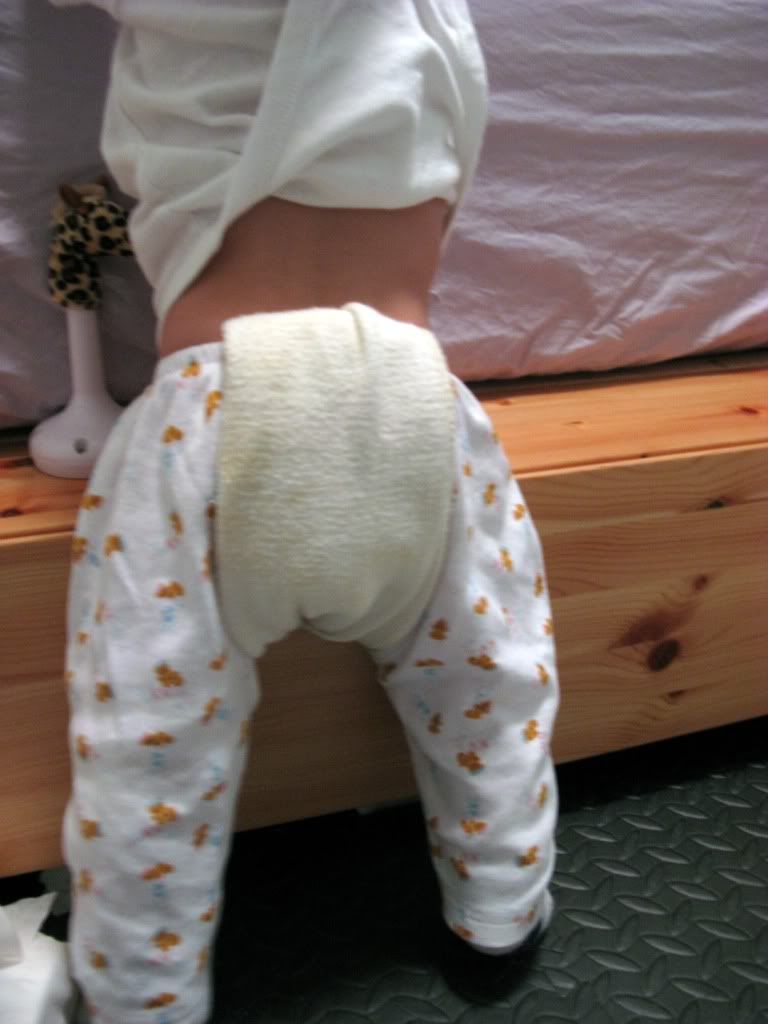 With PF.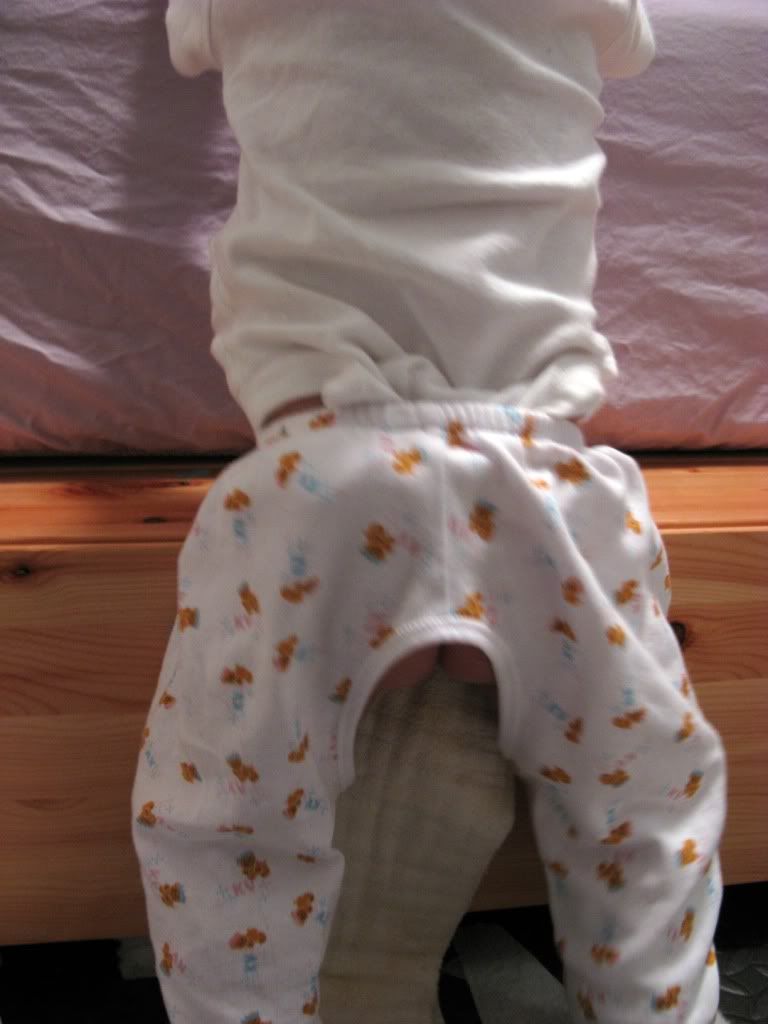 without PF.